Our range of services outline some of the ways in which we can partner with you. However, if you have something in mind and wish to discuss this with us, please do get in touch.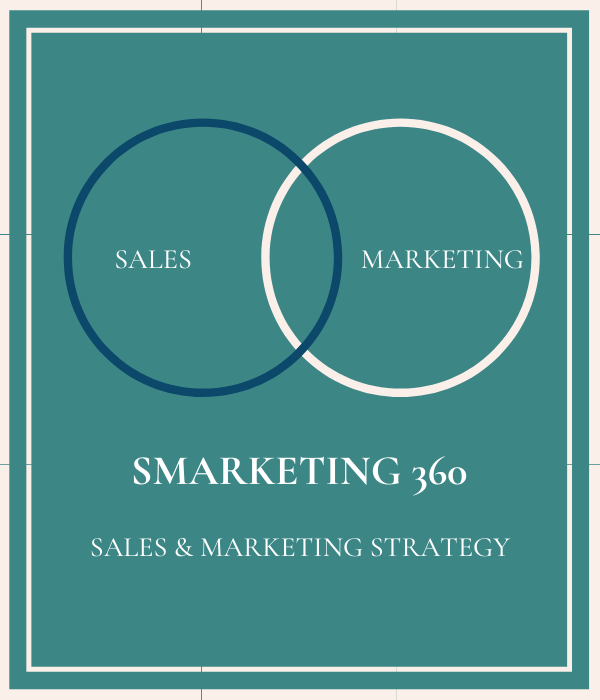 Smarketing 360 programme
Our signature programme and a great way to kick off working with us! Focus your team on delivering your objectives whilst at the same time learning new skills. Clients that have been on this programme have seen on average a minimum of 10% sales increase within the first 3 months after starting to work with us.
The simple aims of the programme are to:
Improve ROI on marketing spend

Grow awareness, drive enquiries, attract new business

Improve the customer journey and increase conversion rate

Be more strategic, really know what success looks like

Support increased productivity; know how to use your team's time effectively by streamlining the business

And ultimately increase sales.
Each programme is customised to your requirements, and we work with clarity, sensitivity and integrity to motivate and support your business growth goals.
We have a set of 'trusted partners' who are experts in their field, whether it be SEO, social media, digital marketing, PR, and we use them to support in areas of your business where specific focus is needed.
External Sales and Marketing Support
Do you need expert support as an extension to your current team?
Perhaps you are part of a small multifunctional team under pressure with reactive sales and struggling to look at the bigger picture?
Bamboo would be delighted to partner with you for ongoing support and development of the sales and marketing team.
Perhaps there is one area within your sales and marketing effort where you would like support?
This could be:
Leading a brainstorm with the team to discover ways to grow

Managing a promotional marketing campaign

Filling a gap whilst you recruit

Carrying out a re-brand

Getting more from your website

Social Media Strategising

Copy writing and Industry awards submissions

Team training on key topics

Competitor Analysis and Pricing Review
New and Re-opening Event Venues
Bamboo specialises in the hospitality and events sector, and more specifically with events venues who are either re-entering the market post closure or are completely new. This can be a particularly tricky phase to manage effectively to protect and grow the business.
We also support contract caterers with mobilisation of sales and marketing teams in venues that are new to them.
This can include:
Budget setting and forecasting

Defining the sales process, with a focus on the customer lifecycle

Strategic planning and reporting, identifying markets and KPI's

Implementing and improving efficiency of systems and processes

Effective investment in marketing, maximising ROI

Building, coaching and leading a team

Competitor Review

Setting up demand led variable pricing structures
Use us as a source of knowledge, a motivational tool, a coach or a sounding board.
1-1 training
We believe in knowledge growth and skills development for sustained growth and have seen the positive impact to sales and marketing team performance of on the job training techniques that we use.
Coaching grows the confidence of your mangers to lead the team, develop them, be more effective in their decisions, and expand their scope of responsibility to support long term revenue growth.
This helps with employee retention, motivation and ultimately stronger business performance.
Coaching areas:
Managing a marketing budget for optimal performance

Yield and revenue management

Account growth and new business development

HR related challenges, along with nurturing and developing teams

Budgeting and forecasting

Setting sales and marketing strategies and driving conversion
We love to develop people!