Sales and Marketing go together like a great celebrity super couple (I'm thinking Posh and Becks, what are you thinking?)
With close alignment between sales and marketing teams, it creates a more consistent conversion pipeline, which in turn increases sales and profit. This can lead to annual revenue growth of up to 20%.
teamwork makes the dream work
The last thing you want is for sales to be complaining that the leads generated from the marketing team are not appropriate, and the marketing team frustrated at why the sales team don't follow up the leads they provide.
Everyone should be in agreement as to the brand messaging, USP's, target market, and what a good lead looks like.
understand your customer journey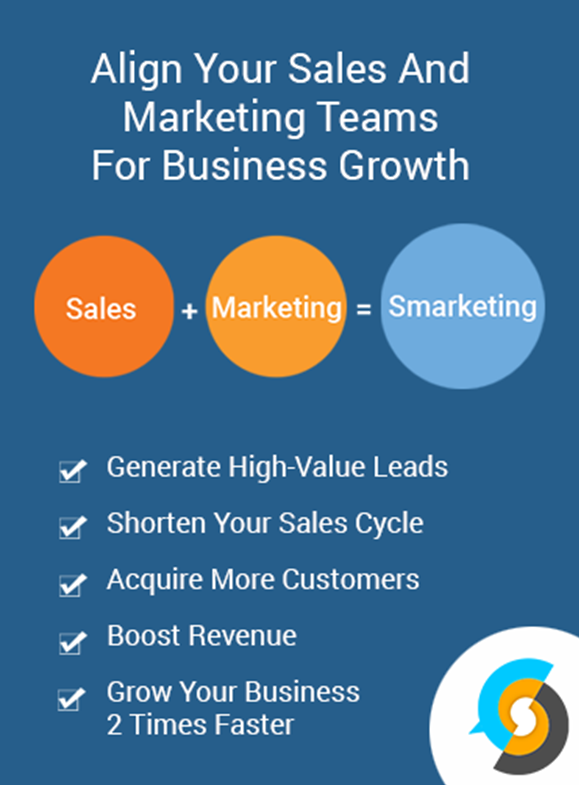 A fab place to start if you are not sure how well the marketing and sales process is aligned, is externally. Ask customers what they think, gather feedback and use it to make changes based on any constructive comments. Look at your competitors, send some enquiries and experience first-hand what they do, how clear their messaging is and how efficient the enquiry process us. This helps with knowing how to differentiate through the customer journey.
The power of smarketing can be shown in this hard data courtesy of hubspot:
Misalignment between sales and marketing technologies and processes costs B2B companies 10% of revenue or more per year.
Companies with good smarketing practices in place generated 208% more revenue from marketing efforts.
When sales and marketing teams work together, companies see 36% higher customer retention and 38% higher sales win rates.
How to encourage the alignment of sales and marketing teams in your organisation?
AGREEMENT between both teams of the objectives and KPI's, ensuring that they are understandable and clear, and a mix of personal and team related. Adaptability is also key to ensure that targets maintain as motivators not demotivators.
SHARED DATA – having a good CRM system is key for day to day and reporting capabilities
TRAINING AND DEVELOPMENT – sales and marketing practices are evolving all the time. It is good for individuals in the team to be able to contribute to the sharing of knowledge, leading bitesize sessions.
summary
Bringing new customers aboard is much more expensive than retaining existing ones.
Retention of clients, as well as employees, is key.
Smarketing done well equals power and can accelerate business growth when managed well and approached strategically.
See how we can help you with our Smarketing 360 programme – our signature and most successful service.
If you like this blog and want more top tips, sign up to our monthly newsletter, offering valuable insight to help with growing your sales!
We always love to hear your thoughts and comments!